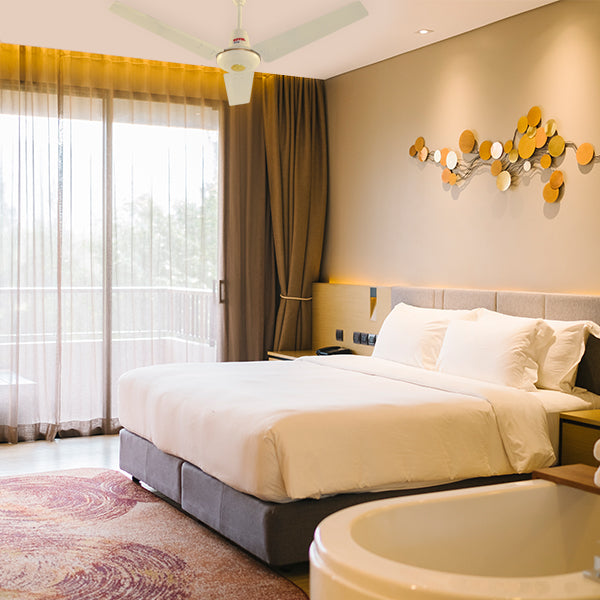 We take pride in being the only fan manufacturer that provides Lifetime Guarantee on its products. This is a testament to our products' quality and our promise to deliver nothing but quality to our valued customers. This has been made possible because we:
- Use high quality materials and parts
- Use the best practices to put together our products
- Stand behind our products through best in class warranties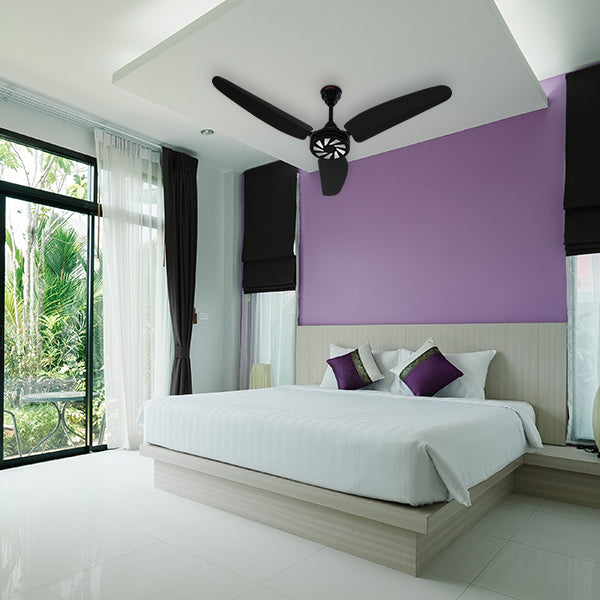 1. Lifetime guarantee on Ceiling & Pedestal Fan Motor is valid up to 18 years from the date of purchase.
2. Plastic Fans, including Louver Fans, Bracket Fans, Exhaust Fans and False Ceiling Fan, etc. carries a motor warranty of 3 years from date of purchase.
3. Plastic Body Parts are not covered under Warranty.
4. AC/DC Fan Motor carries 3 years guarantee from the date of purchase.
5. All Parts (Including Remote, PCB, Capacitor, Gear Box etc.) carries 1 year warranty from date of purchase.
6. Guarantee is valid only if the motor burns due to manufacturing fault. In such cases only the motor or burned spare parts will be replaced.
7. Guarantee is not valid if motor and parts are burnt due to voltage fluctuation.
8. Guarantee is not valid if fan is burnt due to wrong connection or wrong installation process.
9. Guarantee is not valid if motor is burnt due to water seepage.
10. Lifetime guarantee does not cover if fan is burnt due to defected or over range capacitor.
11. Lifetime Warranty does not apply on regular wear and tear.
12. Guarantee does not cover any fault or damage resulting from accident, attempted repair, mishandling or negligence on part of the customer.
13. Royal Fans is not liable for Indirect, Incidental or Consequential damages in connection with the usage of Royal Fan Products.
14. Make sure to review Dealer Certificate before buying the fan to ensure that the dealer is authorized to sell Royal Fans. Guarantee is only valid if the fan is bought from authorized dealers.
15. If Consumer unable to provide proof of purchase at time of claiming warranty, then manufacturing date mentioned on the claiming product will be considered as purchase date to count the warranty period.
16. Guarantee terms cannot be modified, changed or extended by any person, third party, Distributor or a dealer, unless change, modify or extended by Company.
17. Company holds the right to modify, or to update terms and conditions in any time without any notice.
18. Disputes, if any, shall have jurisdiction of the courts of Gujrat.
19. This guarantee is only valid on products that are manufactured by Rafiq Engineering Industries (Pvt) Ltd.
20. These terms are valid in Pakistan only.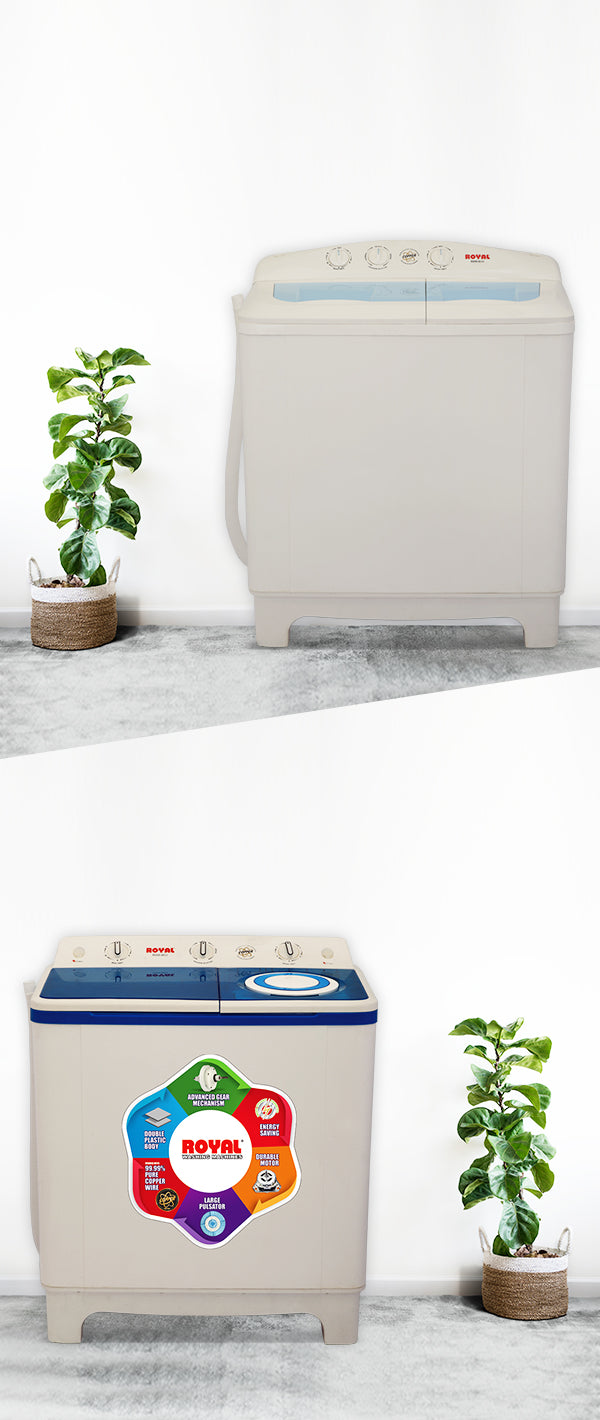 1. The warranty provided by Royal (Rafiq Engineering Industries (Pvt) Ltd.) shall apply to manufacturing defects and covers for domestic/household use only.
2. The Warranty card is not transferable and not replaceable in the event of a loss.
3. Warranty is effective for appliance purchased from an authorized Royal dealer and operated in Pakistan only.

4. The end-user shall only engage Royal authorized service centre or authorized contract workshop to provide warranty related services.

5. The purchaser is required to present the warranty card and original proof of purchase document when service is required.
6. Parts and labor will be chargeable even during the warranty period.
7. The warranty will be voided under the following conditions:
a. The serial number of the appliance has been altered, tampered with or removed.
b. The appliance has not been installed, maintained or operated as per instructions given by the manufacturer.
c. The appliance has undergone, repairs, modifications, or dismantled by any other person before verification of approval by Royal.
d. The defect caused by abnormal voltage or in-coming power supply from a generator or UPS.
e. The defect caused by fire, lightning, electrical disturbance, negligence, accidents and other natural disasters or due to deviation from recommended application and installation.
f. The defect caused by excessive heat, excessive dust, corrosive surroundings, such as cement factory etc.
8. Warranty does not cover parts which require replacement in the ordinary course of use due to normal wear and tear, including accessories.
9. Warranty does not cover external appearance parts which include cabinet and joints against damages, scratches and aging.
10. Warranty will be voided if the appliance is being operated without Royal genuine or manufacturer recommended parts.
11. Royal liability under this warranty is limited to repairing and/or replacing defective products only.
12. The warranty does not cover any losses and damages caused directly or indirectly by the products.
13. Royal reserves the right to impose additional charges or may refuse to attend to any products installed locations which are inaccessible and/or hazardous to its service agents.
14. Royal reserves the right to reject the warranty claim incase of non-observance of a clause.
15. This warranty and the use of this product will be governed by Pakistan law.
16. Any proceedings arising out of or in connection with this warranty or the use of product may only be brought in a court of competent jurisdiction in Gujrat.
17. These terms are valid in Pakistan only.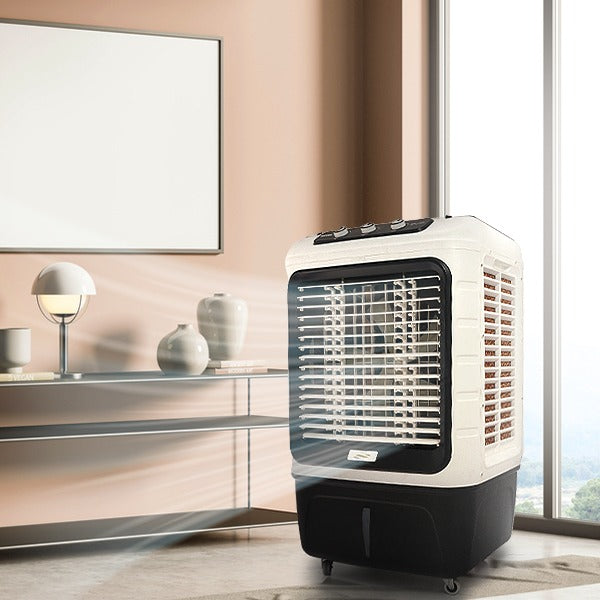 All ROYAL Room Cooler customers are eligible for one-year warranty valid from the date of purchase. This guarantee covers the Fan & the Water Pump of the cooler. The company is responsible to repair the cooler FREE OF COST during the warranty period for any manufacturing defect.
However, the guarantee does not cover burning of the fan motor due to water seepage. To avail the guarantee/warranty, the customer must provide the original warranty card/purchase invoice at the time of service.